The first two rounds of this long-running Aaron Rodgers-Packers drama produced fireworks — particularly in the 2021 offseason — but no separation. Although Rodgers headlines have been an NFL constant for the past three years, round three is upon us.
After two years of Rodgers and the Packers standing down and finding common ground, the two sides are cognizing the long-rumored divorce may finally come to fruition. The Packers trading Rodgers at some point this offseason is a "very real scenario," Adam Schefter of ESPN.com reports (video link).
A deal would be complicated, due to Rodgers' complex extension agreed to in March 2022, and it would not be expected to involve NFC suitors. The Packers should only be expected to send the four-time MVP to the AFC, Schefter adds (video link). Rodgers was linked to AFC teams — primarily the Broncos — for two offseasons, but he patched things up with the Packers two years ago and signed the three-year, $150.8MM extension months later. Denver moved on, via the Russell Wilson trade, but other AFCers will be interested if Rodgers truly becomes a trade chip.
Rodgers, 39, is owed a $58.3MM bonus payment this year, and while the future Hall of Famer said he has not committed to playing a 19th season, it would be fairly surprising if he walked away given the money in this equation. Structured as an option bonus, the monster payout only translates to a $31.6MM cap hit — if Rodgers is a Packer in 2023. If Rodgers is dealt, however, the team acquiring the superstar passer would have him on his books at just $15.79MM in 2023. That stands to increase the aging QB's trade value.
Because the option can be paid at any point before the season, the Packers have months to decide on a trade. Though, Rodgers being dealt early would stand to help him acclimate to his next team and give the Packers more time to prepare for Love's first starter season. The Packers would be best served to trade their current starter after June 1, when the dead-money hit would be just $15.8MM (along with a $24.5MM charge in 2024). A pre-June 1 trade would tag the Pack with $40.3MM dead-cap hit.
Rodgers said a contract adjustment would need to happen for him to play in 2023, citing the near-$60MM bonus, but he is open to making such a move to accommodate the Packers or another team.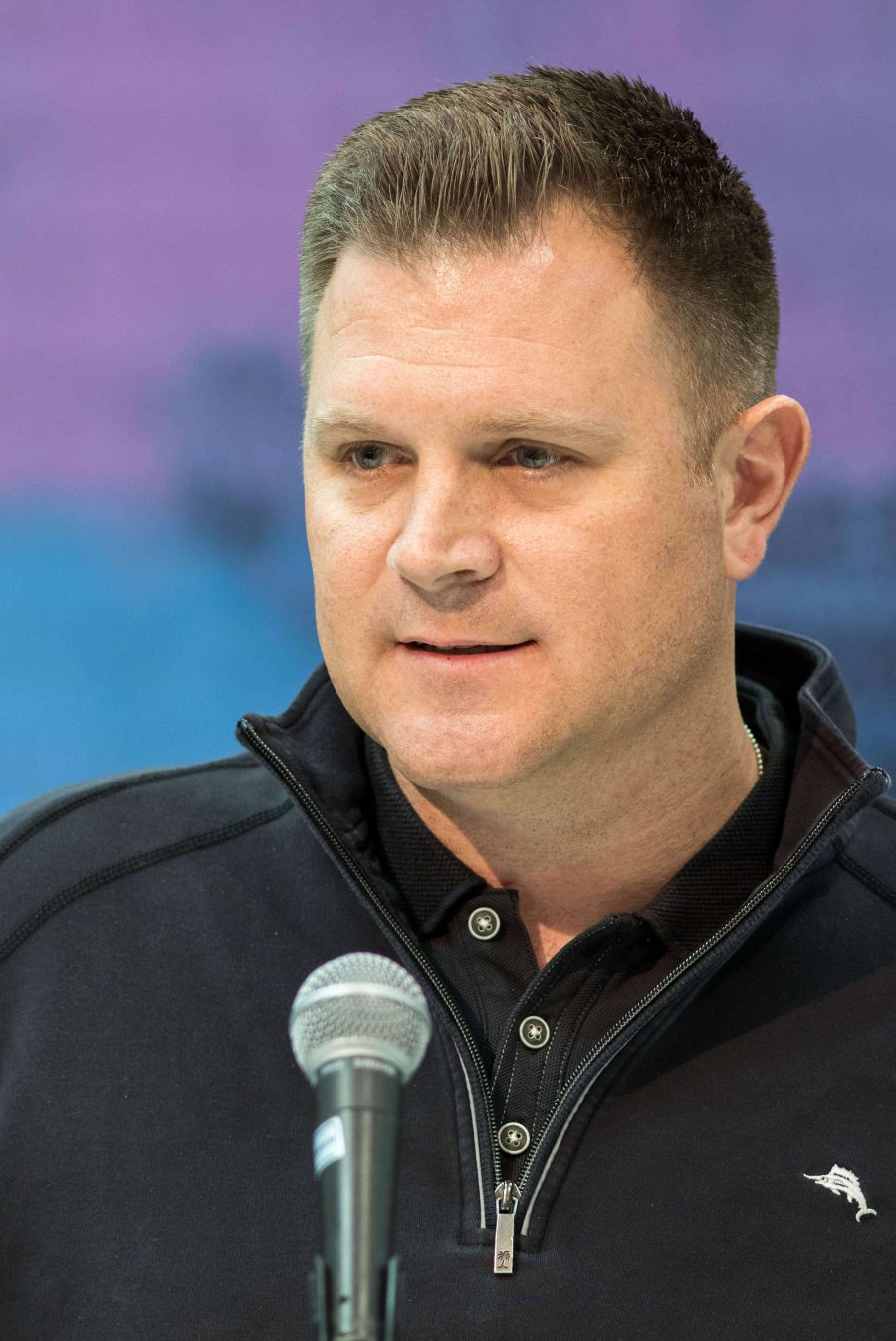 "There's a lot of teams, because of COVID, that are strapped, and you're seeing with a lot of different contracts, they're pushing more money out in deals," Rodgers said during his latest Pat McAfee Show appearance (via ESPN.com's Rob Demovsky). "They're creating void years to allow for an easier cap hit, so there would have to be some adjustments, for sure."
Matt LaFleur said he wants Rodgers back, and Brian Gutekunst did not entertain the prospect of a trade earlier this month. But the sixth-year GM noted Jordan Love is ready to play. Green Bay must decide on the former first-rounder's fully guaranteed 2024 option by May. Gutekunst said a scenario in which the team rolls out a Rodgers-Love depth chart for a fourth straight year is in play, but a trade would both clear a Love path and arm the Packers with valuable draft capital. The Packers should be expected to ask for at least two first-round picks, Peter King of NBC Sports writes.
Of course, the Packers would run the risk of a steep drop in QB quality by trading Rodgers. The franchise has rostered Hall of Fame-bound talents at the position since 1992. It did, however, execute the Brett Favre-to-Rodgers handoff — a clunky but effective baton pass that occurred ahead of Favre's age-39 season — by trading Favre to the Jets during training camp in 2008. Rodgers turned 39 last month. The 15-year Packers starter dropped from first in QBR in 2021 to 26th this season. Green Bay's diminished receiver situation contributed to that dip — during a season that included zero 300-yard passing performances, along with thumb, knee and rib injuries — but Rodgers' value might not be what it was when the trade topic first surfaced ahead of the 2021 draft.
A no-trade clause is not present in Rodgers' contract, but he would certainly be signing off on his destination before the Packers moved him. The Jets, who traded for Favre during owner Woody Johnson's ownership tenure, have long been connected to acquiring a veteran. The Raiders have been linked to reuniting Josh McDaniels with Tom Brady gold Jimmy Garoppolo, but they were linked to Rodgers two years ago. Receiver-wise, the Titans situation reminds of Rodgers' Green Bay setup. But they make some sense as a suitor as well. A few teams will be interested, and if Rodgers is an AFC-only trade piece, it increases Derek Carr's odds of being dealt to an NFC team. However, Carr and Garoppolo are set to be available in February and March, respectively. It may take longer for a team to land Rodgers.
The Pack taking their time on a Rodgers trade, for money-defraying purposes, would put potential suitors to major decisions. While franchises will want to solidify their QB situations by April, the latest round of Rodgers trade rumblings may dominate yet another offseason.